I'll be honest. I've been putting off writing this post. I'll probably cry while writing some of it because 2017 was difficult for me. So bear with me, if you will. I do have a lot to tell you. This post will lead directly to next Tuesday's post about what my plans for 2018 are.
This time in 2016 I was preparing to spend some time with my best friend, Molly, and I had started writing Bespoken. Though I was excited to be able to finally get to Bespoken, my best friend was dying of cancer. I ended up spending the majority of the month of January in hospice, taking care of Molly until she passed away. That was hardest month in my life and I never want to have another like it. I thought losing my father to cancer two years earlier had prepared me, but I was so wrong.
When I returned home, I spent a couple of weeks doing practically nothing but crying. Everywhere I looked, she was still with me from knickknacks on the shelf, dishes, clothes... just stuff everywhere. People say it helps when you pack that stuff up. I'm sorry, but nope. I never will.
Mid to late February, I tried to go on with Bespoken, belatedly realizing that the book I thought would be 80k would be more like 150-170k and that I was sorely lacking some world building. And I was hating everything that I wrote, so in March I put Bespoken aside. I was really close to trashing everything I'd written to that point (which was just over 50k).
I did have a project due May 1st. There was a group of us who got together and built a sci-fi world called Have Human Will Travel. My story, Lucky Charm, was going to be a yummy, smutty space romp. Something to pick me up, but as I was writing it turned dark and brooding. I was still crying almost everyday while putting up this happy front and it exhausted me. I hated everything I had written on Lucky Charm, and some friends convinced me to put it aside for later. I still haven't gone back to look at it since April 4th.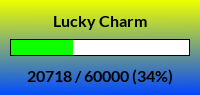 With Releasing Chaos releasing in August, I then decided I would would world build and write the Sumeria's Sons standalone I had planned. But then edits were coming in for S
ū
nder mid-May and I set Assassin's Legacy side. I thought I would pick that back up but May, June, and July turned into editing months between Releasing Chaos and
S
ū
nder
. That was basically all I had time for. I did some much needed world building on The Valespian Pact and Bespoken. But I didn't pick Assassin's Legacy back up.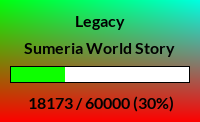 At the beginning of August, the final installment of Sumeria's Sons was released. I was so happy to have the series done. That last book was huge, coming in at 132k. Printed, Releasing Chaos was 600 pages. It is the longest book I have written so far.
August was also filled with final edits for
S
ū
nder, blog tour for Releasing Chaos, and a ton of self-pubbing things that kept cropping up. Alison Todd-Mann was my angel. I will ever be grateful for her help and friendship over this past year. <3
S
ū
nder released at the beginning of September. I had been working on this book for well over a year. Kirby Crow made me the perfect cover. I love it to pieces. So much hard work and thought (hello, again, Alison) went into finishing this story but looking back, I wouldn't change a thing. I think this is the best book I have written to date. I love this world and the characters and I'm really excited about what I have planned for the series... but I'll talk more about that next Tuesday.
At the beginning of September, while
S
ū
nder was making its debut, I took some time off. One of my nieces, Tandice, and I took a trip to visit family in north Texas. Unfortunately, it was right after the hurricane, but everything turned out fine. We spent time with my mom as well as my sister and her family. When I returned I was energized, feeling like my old self. I still had crying jags (I had one just the other day) but the depression isn't as bad.
By the end of September, I started writing on Bespoken again. I designated Thursday as Pact Days (#PactDays) where I shared stuff on The Valespian Pact. I buckled down, getting the rest of the world building put together so that I could finish the story. October is a tough month for me. Both Molly and my dad were diagnosed in October, so I struggle. But this year, one of my nieces, Myranda, was moving from Virginia Beach to Seattle and spent October in town which gave me something positive to cling to.
It was during this time, I thought it would cool to write a couple of flash fictions for Prince Mestor and Warlord Sohm'lan. With all the world building, I plotted a good portion of the rest of the series and they have a romance that is shown near the end. But it started during Striker. I had planned to write two or three flash fictions revolving around how they became lovers. After 8k, I realized their story was more than a couple of flash fictions.
My Facebook Group, Lexi's Sandbox, helped me find a title for this new addition to The Valespian Pact. Hello, Constant! I expect to finish it before the end of the month, making Constant the only story that I have completed this year. This is a BIG YAY for me. As of yesterday, Constant was at 28k. I expect to add 10-15k to the story to finish it up.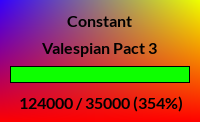 When Constant turned out to be a short-novel in progress, I wanted to do a holiday flash fiction, and Gent from my contemporary Keeping series had been talking to me about retiring and finding someone. I thought, "Great! Help Gent retire, find a new alias and boyfriend." A quick, simple story that I can share for five to eight Tuesdays as a blog story. I could write it by the seat of my pants and let it go where it wanted to and just have fun with it.
Thus A Gentleman's Holiday started. Quickly, it turned away from what I thought it would be and gained a life of it's own turning into a paranormal urban fantasy story. This 8 week blog story will probably last six or more months. I had to rename it (Thank you Facebook Group, y'all rock!!!!) but I also had to put it on pause so that I could get a couple of chapters under my belt. Ran into a couple of snags by pantsing it with no world building or character building. Assassin's Retirement will resume on January 2nd.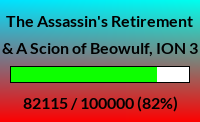 So, as you see, I struggled with writing this year until these last couple of months. I did a TON of world building though, as well as plotting.
I'll need a refresher on t
he items for the 2018 agenda, but a good portion of the work is already done. I don't hate everything I'm writing anymore. I'm impatient to get
Bespoken
finished and there are a couple of projects I'm stoked about writing. I need to start going back to the gym. I stopped going this past February
because I just couldn't be around people. I've lost all my hard earned muscle mass, but I have a goal to work towards. I still miss Molly everyday, especially when something happens and I want to talk to her.
Interacting with the people who are a part of Lexi's Sandbox has been a godsend. I love talking and interacting with them. Creating a Facebook group was one of the best decisions I made this year. They have helped to provide motivation when I struggled. <3
Now that looking back at the year is over, next Tuesday I'll be looking at what I want to do in 2018. Make sure you stop back by and see what is in store!
Thank you for stopping by and reading!!